Preparedness is Positively Powerful!
Preparedness is the most positive and proactive part of the Emergency Management Cycle.
Recently the news has been flooded with natural disasters.
From the multiple hurricanes in the Caribbean, Puerto Rico, USVI, Texas, and Florida, to the giant earthquake in Mexico City, and here at home the wildfires, it has been a busy time for first responders, and a challenging time for those in the areas hardest hit.  As we get images and stories from these areas, we are hearing of the response phase of the emergency management cycle, and starting to learn what, if anything, we can do to help with the recovery.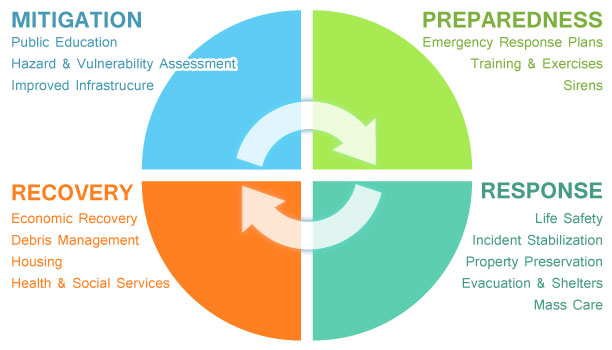 Ever since I earned my degree in Emergency Management my friends have family have joked about my being the "doom and gloom" guy, but being prepared is all about resiliency. It's about hoping for the best, planning for the worst, and putting yourself in the best possible position, whatever comes your way.
Being prepared is not just saying "what can I do to help?" in times of disaster, but asking what you can do now to make your community stronger, your neighborhood more resilient, your family safer.
There are inspiring stories out of Puerto Rico of HAM Radio operators providing vital communication as cell towers and power is out.
We have trained, prepared, and motivated first responders from around the World descending on Mexico City to help.
These Photos Of Mexicans Helping Each Other After The Quake Will Restore Your Faith In Humanity
Florida's Keys, hit hard by the Hurricanes, are already open and welcoming visitors back.
Other than giving to relief agencies, the best thing you can do to help, is get yourself prepared and trained.
There is so much you CAN do, now, right at home, and while it may not help with those affected in the South and the Caribbean, it will make a very positive contribution to your family, community, and for yourself as well.