When the Big One, or any other disaster happens, that is NOT the time to try and figure out what to do. When time can be critical, you don't want to have to think about what to do next, you want to KNOW.
Having an Emergency Plan is the only way to go.
All plans can change, and this is especially true in an emergency, but if you start thinking about what to do, build a plan, and share it with those who are important to you, you will survive and thrive!
Let's get started!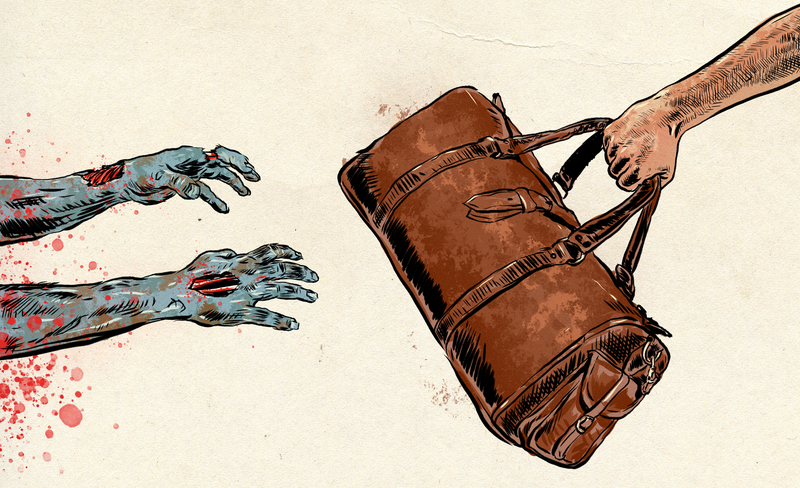 For fun, try Jenny Gottstein's How to Survive the Zombie Apocalypse (and other disasters) as a starting point. If you follow Jenny's advice, you should do pretty well when the undead roam the Earth, and in other lesser disasters like 9.0 mega earthquakes.
Another great jump-off point is 2016 Pulitzer Prize winner Kathryn Schultz' New Yorker piece, How to Stay Safe When the Big One Comes.
If you live in Oregon, there is a really nifty tool to give you an idea of what happens to your home when the Big One hits.  Unfortunately, there isn't one for California, Washington, or British Columbia yet.
Really – for any emergency – once you have a communications plan, you should have an emergency plan in place for you and your loved ones, and then practice and revise it at least once a year.
Having an emergency plan is as easy as 1, 2, 3, 4!
For minor emergencies, or if your home is standing but you are unable or don't need to evacuate when the big one hits, have a plan to shelter in place. Know what to do in an emergency, and plan to be off grid for up to 21 days (or longer) in a major earthquake.
Whether at home, work, school, or on vacation, if you need to evacuate, you need a plan. Where will you go? How you will you reunite with loved ones? What will you take with you? Know how to reduce uncertainty and be ready to go when disaster strikes.
Being resilient means being prepared. There are lots of easy things you can do now to disaster-proof your home, and family. From disaster-proofing, to financial planning, reducing risk can go a long way to preparing you for when disaster comes.
Kids, pets, and injured, elderly, or special needs individuals require greater planning and attention to detail to help them in an emergency. Plan ahead so your loved ones can Prepare-Survive-Thrive!
Break it down into easy chunks.
You don't have to get all McGyver in one day. Everything you do to be more prepared and ready is one less thing you have to worry about for when an emergency happens. One step at a time and you'll be prepared before you can say "duct tape and a paper clip".